Expertise in Dressage
PROFESSIONAL
& PRINCIPLED
ASSESSMENT
The key to improvement
Training always begins with a detailed assessment on the lunge to see how the horse moves and responds naturally. The horse will then be assessed under saddle. From this, Georges will go on to mutually agree a programme of work with the client which he believes to be compatible with the horse's needs.
The aim at Carreg Dressage is to teach all horses to move correctly over the back in order to carry the rider with grace and with ease throughout all the desired movements.
This is a fundamental precept of our work.
We believe that the quality of contact with the horse's mouth is a trademark stamp of the training at Carreg Dressage . This is achieved by teaching the horse to take charge of its own balance – you will never find gadgets of any kind in our tack room.
This approach to training results in happy, athletic horses who are able to continue competing and performing well into their twenties.
LIGHT, FORWARD & BALANCED
ROOTED IN HISTORY & LEARING
The training of a horse involves building a relationship with another being, this requires that both a mental and a physical integrity is maintained throughout the life of that relationship. The training process is demanding for both partners and must be achieved without losing the spirit of either.
We believe it is essential to develop the purity of the horse's natural paces, avoiding at all cost any form of mechanization within the movement. Some horses will have a naturally powerful and elastic way of going, whereas others will look more ordinary. With patience, all horses can be trained to improve their athleticism, thereby narrowing the gap in their performance.

The aim of training must always be to make the horse look more beautiful. This was the constant preoccupation of the great 'ecuyer' Nuno Oliveira whose belief was that you could not produce, or even attempt to produce, a work of art without a deep love of your subject matter. Developing this philosophy has always been fundamental to our approach at Carreg Dressage. Georges Dewez spent some time training with Nuno Oliveira and has supplemented this with extensive experience, reading and study. Nuno Oliveira's philosophy was a fusion of the two French schools: The old school of Versailles and the 'new' school of Francois Baucher. Thus he obtained perfect lightness which had always been the cachet of the French school.
HOLISTIC
THE BALANCE OF HORSE, RIDER & ENVIRONMENT
"It is the spirit of the horse that is the most important issue and it is this which should inspire us. If the training of the horse is approached with the aim of seeking co-operation, rather than demanding submission, horses will teach us as much as we teach them."
We seek to create the ideal balance between horse, rider and their environment here.
Surrounded by wooded and organic pasture, the yard and its arenas are ideally situated in the shelter of the valley bottom.
THE TEAM
GEORGES DEWEZ
As a young boy, George rode with the Guardians of the Camargue in the South of France. He went on to train with riders from the Spanish School at Lippica where many young horses are prepared for advancement to the Vienna school.
The greatest influence on his riding and training methodology remains the great Nuno Oliveira with whom Georges was fortunate enough to train in Portugal. Greatly inspired by his teacher's quest for ever greater lightness, balance and the artistry of his riding, Georges returned to Wales to establish Carreg Dressage with Jane Lloyd Francis in 1990. His passion for true Classical Riding - the foundation for all good riding, remains at the heart of Carreg Dressage.
With his enviable knowledge of equine literature, Georges has developed a method of training horses which draws from the best of different disciplines whilst remaining grounded in theoretical knowledge.
Georges has also been influenced by some of the great German riders and over the years he has acquired considerable experience of training horses. He now trains both horses and riders to compete from Novice to Intermediaire 1 and teaches throughout the UK. Georges is a specialist in teaching piaffe and passage.
JANE LLOYD FRANCIS
Jane grew up on a farm in Mid Wales and has ridden for most of her life, following the customary route through pony club. She started serious dressage training in 1990, two years after meeting Georges Dewez and together they established Carreg Dressage.
While mainly taught by Georges, Jane has also ridden and trained in Portugal and France, gaining extensive experience over the last 25 years. She has successfully competed in dressage; showing Lusitano's at national level and accompanying Georges in many classical demonstrations.
With her professional background in management, Jane has helped to develop Carreg Dressage into a unique training centre with a strong ethical bias, resulting in several nationally recognised management awards.
YARD MANAGER:
ANNETTE LISTER
Annette has been Yard Manager at Carreg Dressage since 2010. She is an integral part of the team and of the business. Before joining us she gained experience on a variety of yards and animal sanctuaries.
Annette 's dedication to the care and well-being of our horses is outstanding, she pays great attention to detail and takes her work very seriously. All our clients can be confident that they are leaving their horses in very capable hands.
Graduating from Bangor University with a BSc in Marine Biology, Annette continues to develop her skills – as an Open University student.
ASSISTANT YARD MANAGER:
OPHELIA PAOLANTONI
Phi has graduated from Aberystwyth University with a BSc (Hons) in Equine Science and an MSc in Animal Science, specialising in Equine Behavior and Biomechanics.
Phi also worked in a variety of yards before joining us in 2014. Her cheerful personality and her desire to always do her best to help make her a great addition to the yard.
In harmony with nature
ETHICAL &
ORGANIC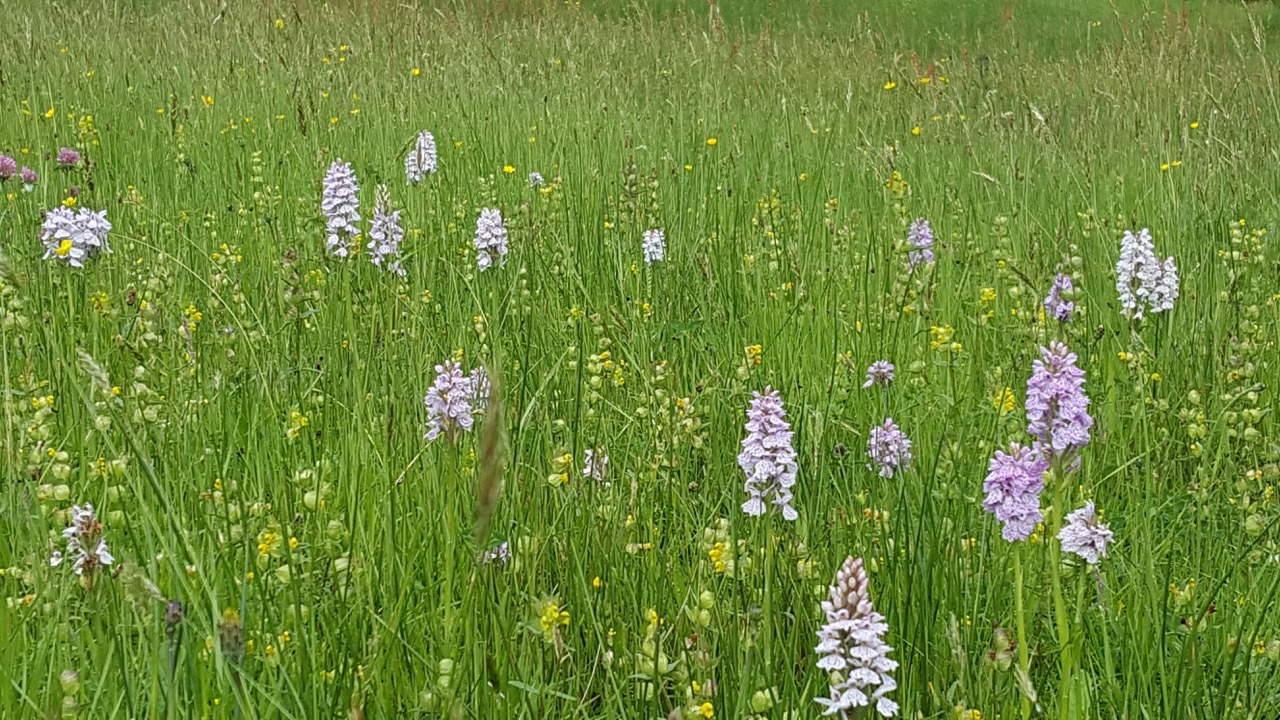 The location
Situated within the Dyfi Biosphere close to the market town of Machynlleth in Mid Wales, Carreg Dressage is an organic farm registered with the Soil Association and is in a designated Environmentally Sensitive Area.
Nestling within 96 acres of idyllic countryside, nicknamed "The Secret Valley " Carreg Dressage has outstanding facilities, as well as a proudly sustainable way of working.
We feel that our location and setup here is positive for the health of the land, which in turn makes for happy horses, staff and riders. We hope you enjoy it.
Sustainable Livery and living
Feeds are all GM free.
Organic Haylage is produced on the farm.
Aquamax dust free wood pellet bedding is used in the stables.
We generate our own electricity through solar power.
We believe in artisanship and craftsmanship, working with saddlers such as David Evans and gate makers such as Kim Farley Harper.
We believe in community engagement and have been involved in many community initiatives including hosting arts and equine theatre workshops here at Carreg Dressage.
We are members of the Montgomeryshire Wildlife Trust and are partners in the Pumlumon Upland Management Project
Our pastures are managed in partnership with PONT to maximise our wild flower habitat.
Our woods have recently been designated as 'Ancient Woodlands' by the Woodland Trust.
We are chartered members of the Ecodyfi Partnership
All our waste is recycled appropriately.